November 14, 2018 12:00PM
In this webinar, clinical pharmacist Terri Betts will speak to many of the question providers have about prescribing cannabis for chronic pain. Her presentation will address: 
Known pharmacology, especially THC and CBD effects
What we know about dosing
Indications for which there is evidence of benefit 
Scientific bodies who recognize and endorse the evidence
How cannabinoids compare to other medications for chronic pain in terms of their effectiveness and tolerability/side effect profile. 
Terri will also provide a case presentation and take questions from participants.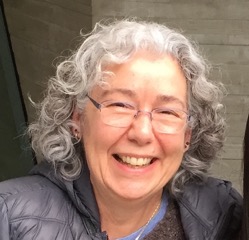 Terri Betts, B.Sc.Pharm, ACPR
Terri is a graduate of the Faculty of Pharmacy at UBC, and has been a hospital clinical pharmacist for 37 years. She has worked in both adult and pediatric medicine and cardiology at the old Shaughnessy Hospital in Vancouver, and at BC Children's Hospital. More recently she was the pediatrics specialist pharmacist at Lions Gate Hospital in North Vancouver, also working in adult general surgery. She has held positions as clinical pharmacy coordinator at both Shaughnessy and Lions Gate Hospitals. Terri is now semi-retired, works occasional relief shifts at Lions Gate Hospital, helps in teaching clinical practice to UBC Pharmacy students one afternoon a week, and volunteers at Pain BC.
Register Now