July 18, 2018 4:00AM
More details coming soon.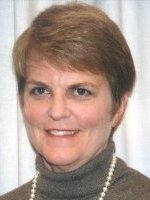 Jennifer Christian, MD, MPH, President and Founder, Webility Corporation​​
Dr. Jennifer Christian is an internationally-known thought leader and advocate for improving health and functional outcomes and for preventing needless work disability in healthcare, workers' compensation, and disability benefits systems. Jennifer is board-certified in occupational medicine with medical and public health degrees from the University of Washington in Seattle. She is a Fellow of the American College of Occupational & Environmental Medicine and chairs its Work Fitness & Disability Section. Jennifer is President of Webility Corporation. She also founded the award-winning 60 Summits Project, a nonprofit initiative to propagate the work disability prevention model. It produced 20 multi-stakeholder events in two Canadian provinces and 12 states in the United States.​
Register Now