September 06, 2018 11:00AM
This webinar will present evidence and practical examples inspired by the Health Affairs special journal issue focused on Work and Health.  A broad systemic approach is required to improve employee health and support longer, healthier working lives. 
You will learn about recent evidence on the work & health relationship including policy and practice improvements across the following cross-cutting themes:
prevention and wellness 
supportive health intervention
supportive work intervention
organizational culture and climate
public policy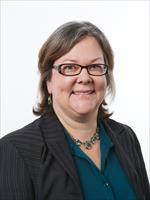 Kimberly Jinnett, PhD
Dr. Jinnett is currently an affiliate faculty member at UCSF in the Institute for Health and Aging, School of Nursing. She is also a Research Director at the Center for Workforce Health and Performance (CWHP). CWHP is an independent and objective source for scientific reports and educational resources on healthier, happier, and longer working lives. Dr. Jinnett's main research interests center on connecting organizational policies and practices with individual health-related outcomes. Much of her current research work demonstrates the effects of work climate, treatment, and symptoms (e.g., pain, fatigue, sleeping problems, psychological distress) on assessments of work stress, work attendance, job performance, and other functional outcomes. ​Dr. Jinnett received a doctorate in public health and sociology at the University of Michigan, Ann Arbor and her master's of science in public health at UCLA.
Register Now

This webinar is co-sponsored by WWDPI and Pain BC.