June 07, 2018 5:00PM
myoActivation is an injection-based treatment modality being used in BC for people with chronic pain by clinicians at The myo Clinic, BC Children's Hospital, Downtown Eastside Community Health Centre, and CHANGEpain. This webinar is the first in our series on the myoActivation treatment approach.
In this webinar, Dr. Siren will explain his specific process and structured approach, take questions, and share case studies.
All are welcome to register, but this webinar will be especially informative for:
Physicians, residents and nurse practitioners interested in understanding the utility and scope of myoActivation as a clinical tool for the treatment of chronic pain in their practice
Physiotherapists authorized to use dry needles in physiotherapy practice, who are interested in adding myoActivation to their therapeutic armamentarium in the future once approved by the College of Physical Therapists of BC
Physiotherapists NOT currently authorized to use dry needles in physiotherapy practice but are interested in learning a needling technique that has broad clinical utility once approved by the CPTBC
Individuals living with chronic pain who are interested in understanding the myoActivation methodology and whether it is may assist with improving their pain symptoms
Those interested in learning more about non-pharmaceutical treatment for chronic pain or needle based treatments for chronic pain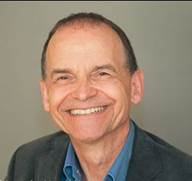 Greg Siren, BSc MD CCFP FCFP
Greg is a family physician with a focused practice in chronic pain. Greg is the developer of the myoActivation system of pain care, founder of The myo Clinic in Victoria and the co-founder of CHANGEpain in Vancouver. He works closely with the clinicians caring for patients with chronic pain at BC Children's and in the Downtown Eastside. Greg is very passionate about helping people living in pain particularly those who have been unresponsive to conventional medical treatment or alternative therapies.
Register Now