Chronic Pain Management in Occupational Therapy Practice
Upcoming Workshop Dates + Locations
Note: Pain BC will follow all public health orders regarding the spread of COVID-19 and other viral infections and reserves the right to cancel or reschedule the workshop as per PHO guidelines. We will do our best to alert registrants as far in advance should we not be able to meet in person, but are not responsible for any lost travel costs incurred as a result. As the workshop takes place within a health care facility, masking is required.
The Fall 2023 workshop will take place in-person on October 27 and 28 from 9:00AM - 2:00PM, at St. Paul's Hospital in Vancouver. There will also be a follow up session on November 7 from 6:00PM - 8:00PM, via Zoom. 
Required course components
Two pre-requisite modules from Pain BC's Pain Foundations for Allied Health Providers online course (learners will be enrolled at time of purchase)
Three workshop sessions (please note: participants must attend all three sessions). 
Who should attend?
Occupational therapists, OT students, OT assistants and kinesiologists who wish to gain knowledge and competence in using effective, evidence-based interventions in chronic pain management. It's recommend that participants have between zero to two years of experience in chronic pain management.
You'll learn to
Define chronic pain management as it relates to occupational therapy intervention.
Describe the neurophysiology of pain and how it relates to occupational therapy intervention.
Explain the pain neuromatrix theory and its implications in rehabilitation.
Develop confidence in the assessment and treatment of clients experiencing chronic pain.
Discuss how to integrate pain science and OT rehabilitation into your practice through real clinical examples.
Delivery
This workshop includes a variety of instructional methods including lecture, practical demonstrations, case studies, videos, breakout groups, and discussion.
To prepare for this advanced workshop, participants will be asked to complete two mandatory modules of our online course, Pain Foundations for Allied Health Providers. Participants who have completed Pain Foundations for Allied Health Providers since September 2020 will be exempt from this requirement.
Accreditation and completion certificate
Participants who complete the course in full will:
Obtain 16 hours of Continuing Education credits.
Learn practical "whole-person" pain management skills that can be applied immediately in your practice as an OT.
Receive a Pain BC Certificate of Completion (emailed to participants after the workshop).
Already registered?
Please watch your inbox for a workshop reminder email a few weeks before the event. If you don't see this message, please contact us.
Partial funding for this program is provided by the Government of B.C.
Faculty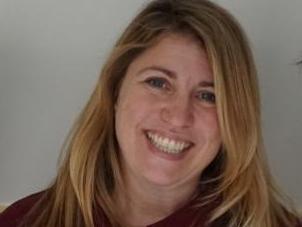 Susan Reid Schellinck, Occupational Therapist
Susan is a graduate from the University of Victoria with a BSc in Biology in 1996, and from UBC with a BSc in Occupational Therapy in 2000. Prior to working exclusively as a Pain Therapist, she worked at NRGH for 10 years in both the acute and occupational rehabilitation settings. Susan continues to increase her knowledge regarding pain and people because with everything she learns, she has so many more questions. Susan's passion is helping people to find a more functional lifestyle. She has a particular interest in working with people with CRPS. Susan also has extensive experience in the sporting world, as an athlete, coach, and administrator. Working in the pain field allows Susan to combine her love of active, healthy living, and occupational therapy. In her spare time, she mountain bikes, skis and surfs with her three kids.
Refund/cancellation policy:
Tickets are 100% refundable up to 17 days prior to an event, 50 % refundable 16-11 days prior, and non-refundable 10 days prior to the event.
In the unlikely event that Pain BC must cancel a workshop, participants will be refunded 100% of the workshop fee. Pain BC is not responsible for any travel, accommodation or other fees incurred by participants as a result of workshop cancellations or rescheduling.
Event Sponsors