Chronic Pain Management Workshop for Chiropractors
ONLINE
Upcoming Workshop Dates + Locations
No sessions currently scheduled. Please check back later.
Due to COVID-19, this workshop is now offered online via Zoom. Please note that in its new online format, the course will be broken up into six-hour blocks over two days, along with a two-hour pre-requisite webinar. Registrants must attend both sessions and the pre-requisite webinar in order to receive credit.
Course overview
Chronic and complex pain can be difficult to assess, and pain patients may not always respond to traditional chiropractic treatments. To treat chronic pain effectively, practitioners should be equipped with a thorough understanding of pain neurophysiology, a multidisciplinary and holistic approach to patient care, and knowledge of pain-specific treatment strategies.
This innovative and evidence-based workshop will explore the best practices of biopsychosocial chronic pain management in the context of real clinical case studies. Practitioners will learn about the latest research and how to apply it to their clinical practice.
Required course components
Pre-requisite webinar to be completed prior to the workshop.
Two online workshop sessions.
Who should attend?
Doctors or students of chiropractic interested in developing or enhancing sound clinical skills in the assessment and treatment of people living with complex and chronic pain.
You'll learn to
Use standard pain assessments in relation to specific chiropractic case studies;
Perform a thorough biopsychosocial chronic pain history on a chronic pain patient;
Adequately perform a physical examination on a chronic pain patient that enables diagnosis of a chronic pain condition;
Demonstrate and execute a comprehensive sensory examination on a chronic pain patient;
Recall, understand, and distinguish between various common chronic pain conditions, based on the history and physical examination (case based);
Describe, illustrate, execute, and compose a chronic pain management biopsychosocial treatment plan, based on individual patient needs; 
Identify different clinical targets for management of chronic pain;
Use chiropractic case studies to delineate and differentiate treatment approaches;
Acknowledge the role other health care providers play in a supporting you and your chiropractic clients in a multi-modal practice;
Understand how to utilize different chronic pain assessment tools in the clinic.
Topics covered
Pre-requisite webinar
Biopsychosocial framework
Pain physiology and neuroscience
Introduction to Pain BC's pain self-management resources
Advanced workshop
Psychosocial history taking (motivational interviewing) – "Tell me your story, etiology and evolution of chronic pain, pain descriptions/ratings, goals and expectations related to Depression/Anxiety/PTSD, somatization, catastrophization, kinesiophobia, sleep and stress";
Physical Examination (observations, ROM, physical capacity, non-organic signs, sensory examination);
Diagnosis (phenotyping, applying the biopsychosocial history, types of pain);
Treatment (identification of clinical targets, measuring improvement, sleep hygiene, medication, stress management, pain neuroscience education, goal setting/brief action planning, physical activity, manual therapy, joint mobilization/SMT, PNE, and approaches to patient recovery).
Delivery
To prepare for the advanced workshop, participants will be asked to complete a mandatory pre-requisite webinar to gain a basic understanding of pain physiology and neuroscience.
This workshop includes a variety of instructional methods including lecture, practical demonstrations, case studies, videos, breakout groups, and discussion. 
Accreditation & completion certificate
This workshop is eligible for 14 structured CE credits. 
Upon completing the workshop, participants will receive a completion certificate.
Cost
$595: Early-bird price for members of Canadian Provincial Chiropractic Associations (BCCA, etc.).
$795: Regular price for members of Canadian Provincial Chiropractic Associations (BCCA, etc.)
$895: Non member registration
$425: Student registration (please provide the name of your educational institution when you register)
Prices include
Free access to the pre-requisite webinar (details to be sent closer to the workshop)
Participant handouts and other materials
Already registered?
Please watch your inbox for a workshop reminder email, a few weeks before the event. If you don't see this message, please contact us.
What past attendees are saying
"This is a must take seminar for field chiropractors or anyone in manual medicine, especially as an integrated approach to chronic pain is so valuable for patients. This seminar was well researched and presented in a way that allowed us to assimilate the information and apply it in practice Monday morning. With the information, tools and measurements we learned, I was better able to help people desperate for some solutions and help them feel empowered with a management plan that took into account their particular challenges and goals. I would recommend Dr. Assimakopoulos wholeheartedly as a speaker. His presentation was interesting, informative, and his demeanor was light-hearted enough to make 17 hours of continuing education fly by. Two thumbs up." - Dr. Jennifer Forbes, Chilliwack, BC
"For a manual therapist providing care for chronic pain patients, Dr. Assimakopoulos' course on chronic pain was thoroughly informative and provided a wealth of information that could be directly applied to practice. The evidence and knowledge provided is something any treating provider can take into practice. Dr. Assimakopoulos is changing the way we look at and manage chronic pain." - Naomi Kupferstein, DC, Vaughan, ON

 
Partial funding for this program is provided by the Government of B.C.
Faculty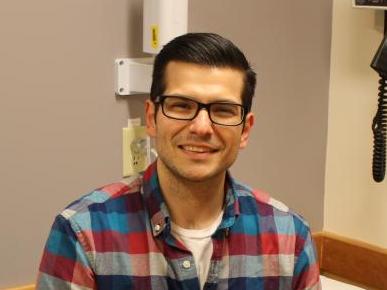 Demetry Assimakopoulos, Sp. Hons. BA, DC, Dip. Acu., CSEP-CEP, Diplomate CAPM
Dr. Demetry Assimakopoulos graduated from CMCC in 2012. Upon graduating, he joined a busy private practice in Midtown Toronto, where he continues to treat patients on a part-time basis.
Since 2014, Demetry has been the Clinical Coordinator at the University Health Network (UHN) Toronto Rehabilitation Institute, Comprehensive Integrated Pain Program. This specialized program deals with very complex cases of pain and how to manage it, with input from various healthcare professionals, in order to determine what pathways are best for individual patients.
Demetry was the first chiropractor to join the UHN Pain Program as an advanced practice leader and has helped to educate his peers about the role chiropractic has to play in the assessment and treatment of chronic pain patients. He has also helped to create an informal pathway for patients to be referred to the treatment clinics at CMCC, allowing the pain program to help a greater number of patients and providing opportunities for chiropractors and interns at CMCC to learn about and collect data on these complex cases. With Demetry's influence in the Pain Program, the Clinic Director sees manual therapy as an integral part of the clinic's future development.
Demetry is a registered diplomate and credentialed member of the Canadian Academy of Pain Management and is also a Certified Exercise Physiologist through the Canadian Society for Exercise Physiology. He has also been a frequent contributor to RRS Education since 2010.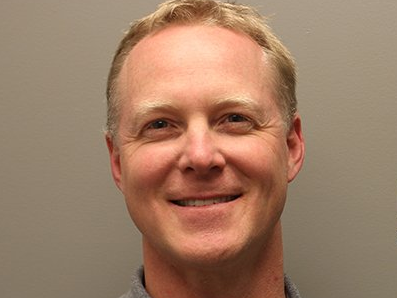 Richard Mcllmoyle, BSc, DC
Richard is a 1993 graduate from the biochemistry program at McMaster University and a 1999 graduate from Logan College of Chiropractic. As an instructor of neurology at the West Coast College of Massage Therapy for the past 14 years, he has maintained an interest in advancements in neurology. He has pursued continuing education in areas such as ART, running biomechanics and Dynamic Neuromuscular Stabilization and, for the past four years, has explored the science of pain. He is currently enrolled in the Pain Management program from the University of Alberta. After 17 years in practice, Dr. McIlmoyle understands that applying the science of pain to care is challenging and knows meeting this challenge is vital for the chiropractic profession to move forward as a leader in the health care niche of manual therapy.
Refund/cancellation policy:
Tickets are 100% refundable up to 17 days prior to an event, 50 % refundable 16-11 days prior, and non-refundable 10 days prior to the event.
In the unlikely event that Pain BC must cancel a workshop, participants will be refunded 100% of the workshop fee. Pain BC is not responsible for any travel, accommodation or other fees incurred by participants as a result of workshop cancellations or rescheduling.
Event Sponsors