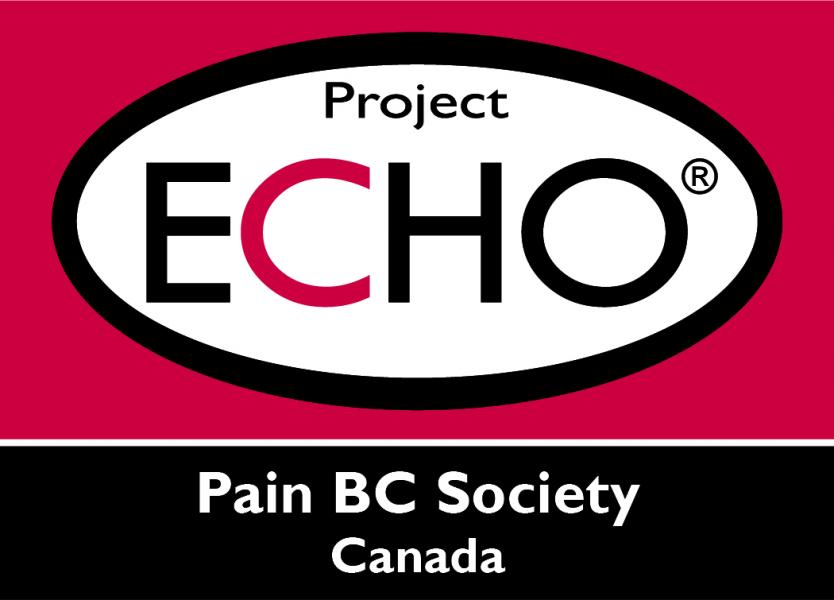 Cycle 1 of the BC ECHO for Chronic Pain began on April 30, 2019. If you are registered for Cycle 1, please read below for information on upcoming sessions and additional resources that are available to support your learning.
If you'd like more information on the BC ECHO for Chronic Pain or would like to join Cycle 2, please refer to this page.
Session 1
Date and time: Tuesday, April 30, 2019 from 6:00-8:00pm PST
Topic: Medical strategies for treating low back pain
Presenter: Dr. Najam Mian
For more information on the session, click here.
Session 2
Date and time: Tuesday, May 21, 2019 from 6:00-8:00pm PST
Topic: Opioid tapering and rationalization 
Presenter: Dr. Michael Butterfield
For more information on the session, click here.
Session 3
Date and time: Tuesday, June 18, 2019 from 6:00-8:00pm PST
Topic: Practical tips to get your patient moving again
Presenter: Roly Fletcher, physiotherapist
For more information on the session, click here.
Submit a case presentation
If you're feeling stuck on a tricky patient case, the case presentations included in the monthly ECHO sessions can help. By submitting an anonymous patient case presentation, you will have opportunities to present your case and receive interdisciplinary community and specialist recommendations that are designed to be realistic and helpful for patients living with pain. All health care providers are encouraged to submit a case to help expand their learning and improve their practice. To submit a case, fill out this case presentation template and submit it to education@painbc.ca.
Session evaluations
Session evaluations are available at the end of each ECHO session and are mandatory in order to participate in the remaining sessions in Cycle 1.
Here's an example of where you can find the session evaluations:

​
CME credits
This Group Learning program has been certified by the College of Family Physicians of Canada (CFPC) and the British Columbia Chapter for up to 2 Mainpro+ credits per session. If you are a CFPC member and would like to claim your credits for participating in Cycle 1, please email learnersupport@painbc.ca.
Hosting a viewing party
If you would like to host a group viewing party for your team of staff or students, please download the following files to get started:
Fillable poster: This can be used to promote the viewing party throughout your office or clinic.
Attendance sheet: All viewing party attendees must have previously registered for Cycle 1. As a viewing party host, you are required to take attendance and submit the form to education@painbc.ca after each session.
Accessing central hub for ECHO
A link to LearnUpon, the LMS which serves as a central hub for all information on our ECHO, should have been sent to you upon registering. If you have not received a course invite and have checked your spam/junk folders, please email learnersupport@painbc.ca. For optimal performance, we recommend using Google Chrome, Firefox of IE Explorer to access LearnUpon.
All forms, templates, recording and other ECHO resources can be accessed in the 'Resources' section of LearnUpon.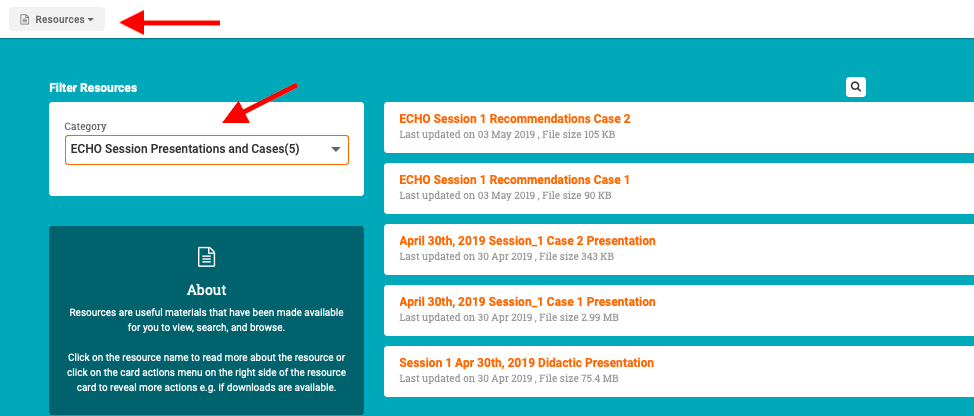 ​
Required software: Zoom
We use the Zoom webinar software for each of the monthly ECHO sessions. You'll need to download this free software onto your computer or laptop prior to accessing the virtual webinars. You can download Zoom directly here. For an optimal learning experience, we request that you enable your camera during the session.
Please test your system prior to each of the sessions to ensure you are able to download the software and join. More information about getting started with Zoom is available here.
If you would prefer to access Zoom through your browser, rather than downloading the software, read these instructions. Note that the web version has limited features and functions best on Chrome.
Troubleshooting
If you have read the above instructions and continue to experience any issues with accessing our ECHO, please email learnersupport@painbc.ca and we'll be happy to help.