Chronic Pain Management for Manual Practitioners
ONLINE
Upcoming Workshop Dates + Locations
COVID-19 update: To support physical distancing, this workshop will be now be offered online via Zoom. In its new online format, the workshop will be broken up into smaller sessions over a two-day period. Participants must attend both sessions in order to receive credit for this workshop. Zoom login details will be sent by email one week prior to the workshop.

This workshop provides an opportunity to learn how modifications of traditional massage therapy practices can increase success and improve outcomes for people in pain. The workshop aims to improve your confidence and decrease your stress when working with the challenges of persistent pain. We will thoroughly discuss the science of pain and ways to incorporate effective therapeutic pain management approaches into daily practice. The course will challenge misconceptions about pain as we learn the basics of incorporating a biopsychosocial framework into daily practice behaviour.
Questions about this workshop? Email us.
Who should attend
RMTs, osteopathic practitioners, athletic therapists, kinesiologists, or physiotherapists who are interested in developing or enhancing sound clinical skills in the assessment and treatment of clients living with complex and persistent pain.
Workshop objectives
Review major therapeutic approaches to persistent pain management;
Explore new evidence-based frameworks on persistent pain to enhance their practice, improve patient outcomes, and decrease practitioner stress;
Identify when a shift from routine treatment is required;
Explain the importance of forming a therapeutic relationship through patient interaction and contextual effects;
Describe how existing manual and practical skills can be effectively modified to improve patient outcomes;
Review current best evidence pain science, including definitions, epidemiology, and current theories of persistent pain;
Explain the impacts of persistent pain on individuals, and their lived experience;
Explain the concept of pain self-management, and improve your ability to teach pain self-management to their clients; 
Apply pain science research to outline more effective ways to interact and treat patients with persistent pain;
Analyze case studies to emphasize key points and discuss treatment options.
Delivery
A variety of lecture, practical demonstrations, learning exercises, videos, and discussion via Zoom videoconferencing.
Accreditation & completion certificate
Accreditation: 7 professional education core credits (7PE/A2)
After course completion, participants will receive a Pain BC and RMTBC Completion Certificate.
Pre-requisites
RMT designation from an accredited college, OR membership in a provincial/federal association for your profession.
Tickets
$250 early-bird registration for RMTBC members
$265 regular registration for RMTBC members
$295 registration for non-RMTBC members
Partial funding for this program is provided by the Government of B.C.
Faculty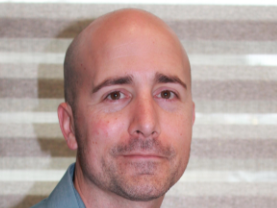 Eric Purves, MSc, RMT
Eric Purves has been a Registered Massage Therapist since 2006 and is the co-owner of Achieve Health, a multidisciplinary health care clinic in Victoria, BC. His area of therapeutic and research interest is in the treatment and management of persistent pain. Eric recently completed his Masters in Rehabilitation Sciences at UBC. 
Refund/cancellation policy:
Tickets are 100% refundable up to 17 days prior to an event, 50 % refundable 16-11 days prior, and non-refundable 10 days prior to the event.
In the unlikely event that Pain BC must cancel a workshop, participants will be refunded 100% of the workshop fee. Pain BC is not responsible for any travel, accommodation or other fees incurred by participants as a result of workshop cancellations or rescheduling.
Event Sponsors