June 14, 2018 5:00PM
MyoActivation is an injection-based treatment modality being used in BC for people with chronic pain. This webinar is the second in our series on the myoActivation treatment approach. Prior to viewing this webinar, we recommended you view the first webinar in this series with Dr. Greg Siren, which will provide a description of the myoActivation system of pain care. 
In this webinar, Dr. Gillian Lauder will discuss myoActivation in the context of her complex pain practice at BC Children's Hospital, using a case-based approach to highlight key differences in the utilization of myoActivation in children.
Dr. Lauder is a pediatric anesthesiologist who has been caring for children and youth with complex pain using a multidisciplinary approach for over 20 years. She has recently introduced myoActivation into her pediatric practice with transformative results both in improved patient care and in satisfaction with the health care encounter for both provider and patient. 
Join us to learn:
How all children and youth with complex pain require a multidisciplinary treatment approach to support return to function.
When myoActivation fits as part of multidisciplinary care for selected pediatric patients.
What types of pediatric complex pain conditions may benefit from myoActivation. 
The issues associated with an injection-based treatment in pediatric populations.
The outcomes, so far, of pediatric patients treated with this technique.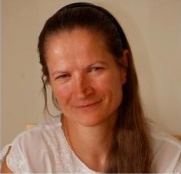 Dr. Gillian Lauder, MB BCh, FRCA, FRCPC, CPE
Dr. Lauder is a pediatric anesthesiologist, complex pediatric pain physician, and director of the Acute Pain Service in the Department of Pediatric Anesthesia at BC Children's Hospital. She graduated with an MB BCh degree from University of Wales Hospital of Medicine.  She trained in anesthesia from 1988 until 1998. Two years of this time was spent at Great Ormond Street Hospital, London UK, and at CS Mott Children's, Hospital, Michigan, USA. She was appointed as a consultant pediatric anesthesiologist to the Bristol Children's Hospital and faculty member of the University of Bristol in 1998. During this time, she set up and led a multidisciplinary pediatric chronic pain service. She has worked at BC Children's hospital since 2006 and therefore has over 25 years of clinical experience focused to pediatric anesthesia and pain management. Dr. Lauder is committed to improving the adoption of preventative multimodal strategies in acute pediatric pain management and to promote holistic strategies to address the biopsychosocial impacts that occur in pediatric chronic pain. She has a special interest in pediatric Complex Regional Pain Syndrome (CRPS), interventional blocks for pain management, and ultrasound guided regional techniques.
Register Now