June 07, 2018 5:00PM
myoActivation is an injection-based treatment modality being used in BC for people with chronic pain by clinicians at The myo Clinic, BC Children's Hospital, Downtown Eastside Community Health Centre, and CHANGEpain. This webinar is the first in our three-part series on the myoActivation treatment approach.
In this webinar, Dr. Siren explains his specific process and structured approach, take questions, and share case studies.
Additional information on myoActivation
myoActivation is an innovative assessment and therapeutic process that targets the release of fascia, including scars, and muscles in sustained contraction. There is good evidence to support the components of myoActivation, including scar release and intramuscular activation – also called trigger point injection. The Travell and Simons Trigger Point Manual – first published in 1983 and updated in 1999 – provides a wealth of information on intramuscular release.
Fascia are now becoming increasingly recognized as an important component of chronic pain, with a great deal of research focused on fascial properties and the effects of fascial dysfunction.
What's different about myoActivation is that it synthesizes aspects of the patient's history (often overlooked in a classical medical history), movement tests, postural observations and tissue examination to determine what the most important myofascial sources of perceived pain are. A key principle of myoActivation is that the site of perceived pain is often NOT the true source of pain. Unlike Travell and Simons' "one pain site for one trigger point" approach, myoActivation enables the examiner to unravel multiple sources of myofascial dysfunction in a structured way to help resolve myofascial pain. Many patients benefit from this technique based on current clinical experience. This process can provide many patients with pain resolution and act as a replacement for pharmacological approaches. 
It's important to note that, because pain perception is a complex biopsychosocial phenomenon, myoActivation is not an effective pain management approach for all patients. Clinical history and physical examination play important roles in determining whether or not myoActivation is a suitable pain management option for each patient.
 
To date, published papers on the process of myoActivation are limited but this is changing with growing interest in the field. Current publications include:
Additional research on myoActivation is underway in the Downtown Eastside and at BC Children's hospital. Learn more here. 
Anyone interested in learning more about myoActivation can access the resources and training series offered by the Anatomic Medicine Foundation.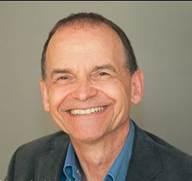 Greg Siren, BSc MD CCFP FCFP
Greg is a family physician with a focused practice in chronic pain. Greg is the developer of the myoActivation system of pain care, founder of The myo Clinic in Victoria and the co-founder of CHANGEpain in Vancouver. He works closely with the clinicians caring for patients with chronic pain at BC Children's and in the Downtown Eastside. Greg is very passionate about helping people living in pain particularly those who have been unresponsive to conventional medical treatment or alternative therapies.