March 02, 2018
'Since the College of Physicians and Surgeons of BC (CPSBC) announced changes to the opioid prescribing standards on June 1, 2016, health care providers and people living with pain have raised concerns about how the new policy may have a damaging impact on the treatment of chronic pain in this province. 
The new policy included legally binding standards as well as guidelines; since the policy was launched, new national guidelines for opioid prescribing have been issued and the CPSBC is in the process of revising its policy, limiting it to the BC legal standards used together with the national guidelines. 
The CPSBC policy was intended to reduce the prescribing of opioids and other medications likely to be misused. By extension, it was hoped, the new policy would also reduce addiction, overdoses and other adverse outcomes. Yet since the CPSBC policy was introduced, the number of overdose deaths has continued to rise; there were 510 overdose deaths in BC in 2015, 981 in 2016 and 1,422 in 2017.1
The devastation of the overdose crisis in BC is undeniable. Every day, four people in the province die by overdose. But data from the BC Coroners Service show that while the opioid fentanyl is involved in roughly 80% of overdoses,2 the number of overdoses from opioids prescribed to patients for pain has remained virtually constant for more than a decade.3
Pain BC supports evidence-informed practice for doctors and adequate pain relief for patients. We strongly encourage non-pharmacological approaches to pain management, and we recognize the harms of unsafe prescribing. While we support efforts to curb the unsafe prescribing of medications, we have serious concerns about the implementation of the CPSBC's new prescription standards. Policies like this don't exist in a vacuum. They have an effect on, and are impacted by, the context of the broader health care and social system. 
One in five British Columbians lives with chronic pain,4 but only 8-12% of people taking opioids for chronic pain are also living with addiction challenges—a rate of addiction similar to that of the general population. The new standards make it very difficult for people who live with chronic pain to access pain management medication through legal channels and have driven some people in pain to access medication through the illicit drug market. 
Many chronic-pain patients have told Pain BC that they are no longer able to access the pain medications they were once prescribed. They cannot find or afford effective non-pharmacological pain management options. Some physicians have told us they are reluctant to prescribe opioids for fear of sanction.
"This change in prescribing standards has presented significant challenges," says Terri Betts, a hospital pharmacist and parent of a young adult with chronic pain. "Our family doctor left her practice earlier this year, and a new physician implied my daughter's pain was all in her head, even though he had been forwarded a specialist's report with a clear explanation of the likely source of her pain. After a few months, my daughter's opioid medication ran out."  
Terri's personal experiences are reflected in her work as a pharmacist: "Patients at the hospital now tell us how apprehensive they are about their doctor's upcoming retirement," she says. "They know that a new doctor won't prescribe opioids even if the medication has been helpful and the patient has used them carefully for years. It's a very difficult time to be a person in pain."  
Poor access to non-pharmacological pain management is part of the problem. There is little public funding for physical therapy, psychological support and other pain management services. Patients who have funding through extended health benefits often can't find experts who have the knowledge and skills in pain management in their local communities, and many people in pain do not have employer-funded extended health coverage because their health problems limit their ability to work.
Additionally, doctors in BC typically are not able to devote enough time in a standard office visit to do a complete pain assessment (which should include a discussion of the patient's pain, sleep, mood and function). Nor is there time to review all the non-pharmacological and pharmacologic options for pain management or properly assess a patient's risk of addiction. BC currently has no complex care fee code for chronic pain, like it does for mental health, hypertension, diabetes and other complex conditions. This fee code recognizes the complexity of managing chronic disease and provides physicians with sufficient time to ensure patients receive optimal care. 
We also hear often from people that their physician's confusion or apprehension about the CPSBC standards and national guidelines is affecting patient care. "The College of Physicians and Surgeons say these are just guidelines, but my GP took them as gospel, and immediately started to limit my opiate use with their guidelines as a ceiling for how much he can prescribe," says Andrew Koster, who has ankylosing spondylitis, a form of arthritis that can cause vertebrae in the spine to fuse. He is currently awaiting knee-replacement surgery. 
"These diseases have robbed me of my ability to work, to be an active and present father, to be a husband who can share and contribute," Andrew says. "There are drugs that have been suggested by pain clinic clinicians, drugs that might help me manage my pain, that I won't get to access because my GP won't consider prescribing them in this current climate." 
It's well understood that opioid prescribing has been used as a band-aid solution for an inadequate broader system of care for people with persistent pain. In the summer of 2017, the BC Centre for Disease Control recommended improving access to affordable multidisciplinary, non-opioid pain management strategies, including counselling and physical therapy, as part of its recommendations for reducing opioid use.5
In the absence of the necessary supports, patients and physicians have often relied solely on prescription medications to treat pain. Now, fears of overdose and fostering addiction are having a harmful impact on people in pain, including those who live with both pain and addiction. 
Addiction is a complicating factor, and life circumstances such as poverty, trauma, mental illness, economic inequality and unmanaged pain can all contribute to an individual's reliance on addictive substances. But punitive prescribing standards do not adequately address these complex social dynamics. They will not end the crisis of overdose deaths or magically bring about an end to addiction. One of the root causes of addiction—untreated pain6—needs to be addressed with an accessible, multidisciplinary approach that includes both pharmacotherapy when it is needed and non-pharmacological supports. 
Far from being helpful, the CPSBC's standards are having unintended negative consequences—potentially contributing to the overdose crisis rather than helping to relieve it. At Pain BC, we fear that the new policies will force chronic pain patients to take desperate measures in their search for adequate pain relief. Lacking accessible alternatives, some patients are turning to the illicit drug trade for their pain treatment options. The overdose crisis has made the illicit drug market a dangerous field indeed, but some people with chronic pain—both those with substance use issues and those without—feel they have no other choice.  
One of the first principles of medicine is reflected in the Latin phrase primum non nocere—first, do no harm. The new prescribing guidelines do more harm than good. Physicians who treat the 20% of British Columbians who live with chronic pain need workable options that don't further stigmatize the patient or the condition.'
Read the full article here.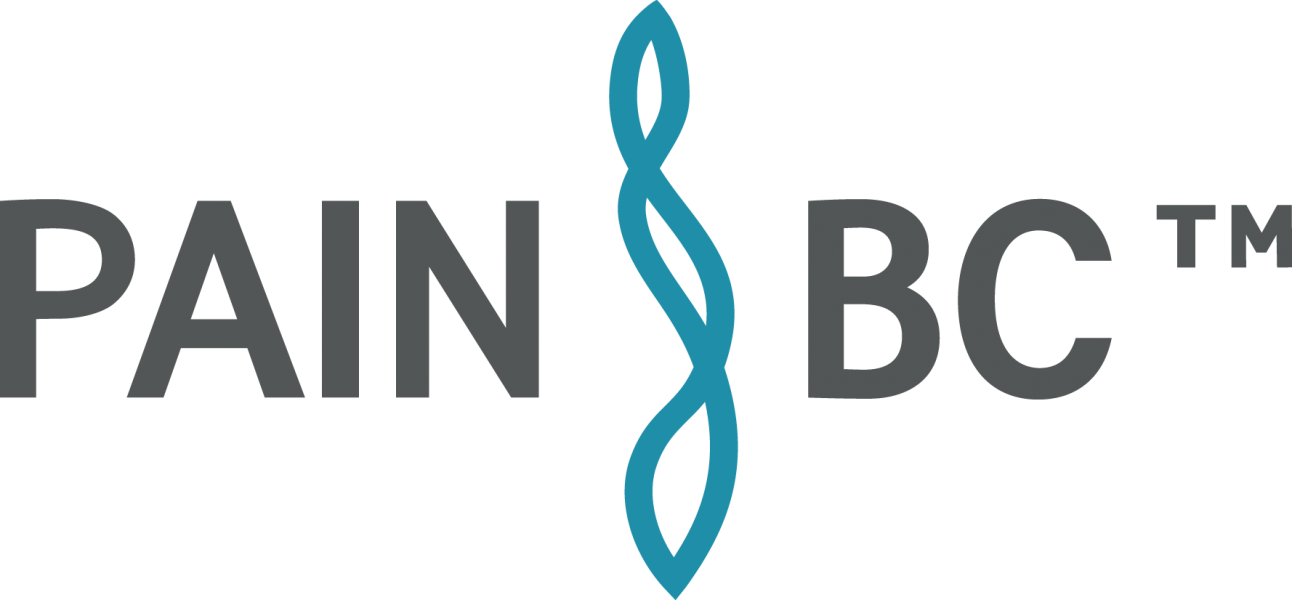 Kathryn Sutton
Pain BC Communications Lead