March 04, 2022
Every month, people living with pain rely on the generosity of donors to make it possible for Pain BC to:
Deliver more than 90 one-on-one coaching sessions 
Answer 125 calls from people seeking resources or a listening ear 
Host 18 virtual support group sessions 
This March only, CanadaHelps is making your support go further by making an additional $20 one-time donation to Pain BC when you set up a new monthly gift of $20 or more.*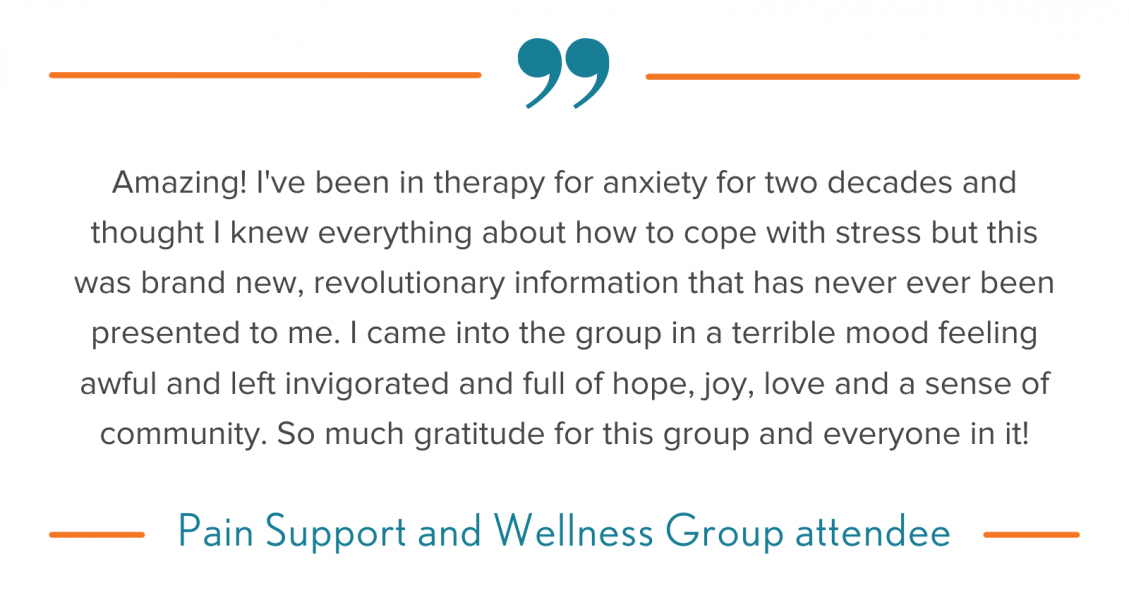 Getting involved is easy: 
Go to our CanadaHelps donation form. 
Set up a monthly gift of $20 or more. 
Complete your donation. 
Please consider becoming a monthly donor to support people with pain all year long. 
Your support will help achieve a future where no one is alone with pain.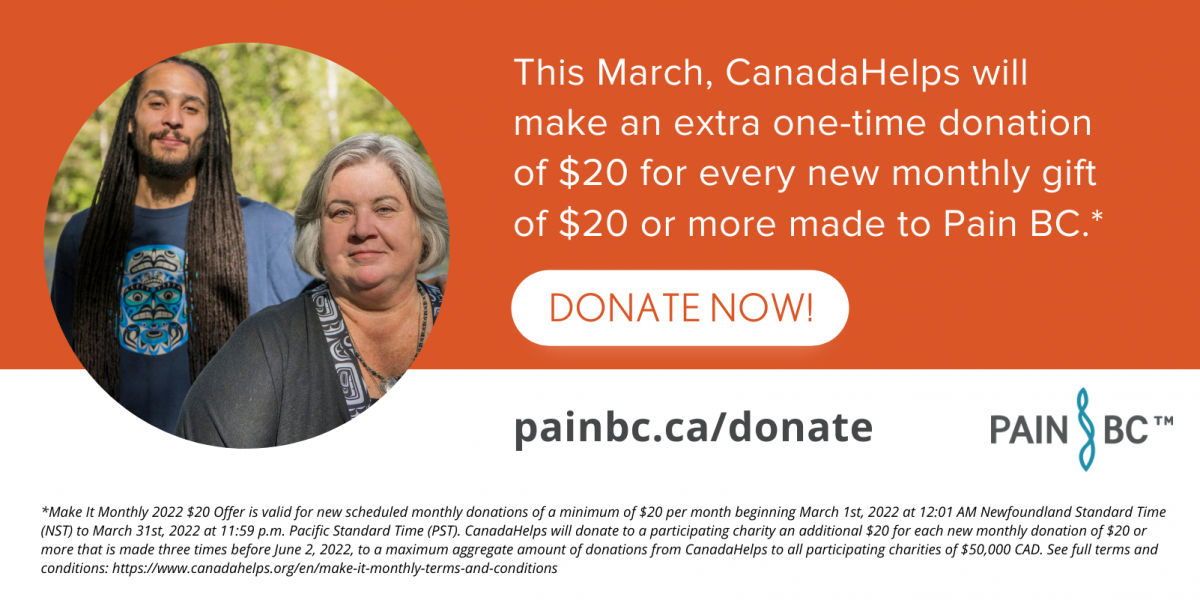 *Make It Monthly 2022 $20 Offer is valid for new scheduled monthly donations of a minimum of $20 per month beginning March 1st, 2022 at 12:01 AM Newfoundland Standard Time (NST) to March 31st, 2022 at 11:59 p.m. Pacific Standard Time (PST). CanadaHelps will donate to a participating charity an additional $20 for each new monthly donation of $20 or more that is made three times before June 2, 2022, to a maximum aggregate amount of donations from CanadaHelps to all participating charities of $50,000 CAD. See full terms and conditions: https://www.canadahelps.org/en/make-it-monthly-terms-and-conditions