March 02, 2021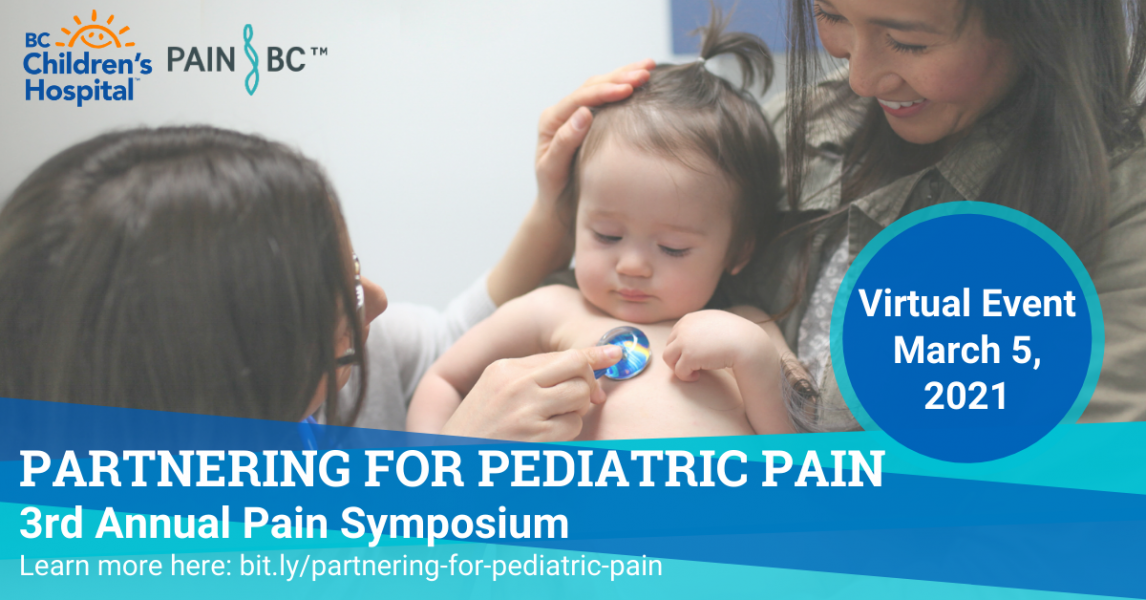 Pain BC is proud to partner with BC Children's Hospital on Partnering for Pediatric Pain, a one-day virtual symposium on pain in pediatric hospital care on Friday, March 5th, 2021.
Held virtually for the first time, the third Partnering for Pediatric Pain symposium will feature presentations from leading pediatric pain specialists and health care providers from across Canada on a variety of topics related to managing acute and chronic complex pain in children and youth.
In addition to the presentations, the symposium will also include a panel discussion with youth living with chronic pain and their families on the impacts of untreated pain and ways to improve pain management and support. The panel will be moderated by Pain BC's Director of Education, Jennifer Hanson, who is co-hosting the symposium with Dr. Gillian Lauder of the BCCH Complex Pain Clinic.
Access the full conference agenda here.
The online conference format allows attendees from across Canada and the world to join us to enhance their understandings of best practices for supporting children, youth, and families experiencing chronic pain.
The Partnering for Pediatric Pain symposium welcomes health care providers, researchers, people living with pain, caregivers and all others with an interest in attending. Tickets are $35.00 for health care providers, researchers and the general public and include access to all presentation recordings, while people living with pain and their family members can attend the live presentations for free.
Members of the Canadian Counselling Psychotherapy Association (CCPA) who attend are eligible to receive 8 Continuing Education Credits.
If you haven't already registered, we encourage you to join us and share this opportunity with your network!