July 19, 2016
The increased reluctance of B.C. doctors to prescribe opioids has some chronic pain sufferers turning to the black market.
Maria Hudspith, executive director of Pain B.C., said her organization is hearing from concerned pain sufferers who no longer have access to drugs they need to function normally, and are turning to the streets to acquire them.
"These are not people who are typically using street drugs," Hudspith said.
"They're seniors from Salmon Arm, they're academics who are working in our post-secondary institutions, that are reliant on medications to do their jobs and to take care of their loved ones."
New regulations adding to "chill"
Hudspith said new provincial regulations have added to a province-wide cooling on opioid prescription.
On June 1, the B.C. College of Physicians and Surgeons introduced legally enforceable professional standards around the prescription of opioids, requiring doctors to try non-drug treatments first and to only prescribe opioids sparingly and in limited supply.
"Already we had seen the pendulum swing back away from opioid prescribing for pain, and now that these standards are in place, it certainly has increased the chill," Hudspith said.
Owen Williamson, president of the Pain Medicine Physicians of B.C. Society, said restrictions on opioid prescriptions is a problem, but more concerning to him is the lack of funding for and access to non-pharmacological pain treatment options, such as physical therapy and psychological support.
"The absence of these services is not an argument for prescribing opioids, but it does mean that physicians' hands are tied to using what's available," Williamson said.
Hudspith agreed, saying that the lack of a fee code in B.C.'s MSP system for chronic pain means that doctors don't get compensated for taking extra time with patients to discuss and fine-tune pain treatment regimes.
"That's why physicians have been so reliant on medication," Hudspith said. "They've had one tool in the toolbox that's funded, and it's called a prescription pad."
With files from CBC Radio One's The Early Edition and BC Almanac.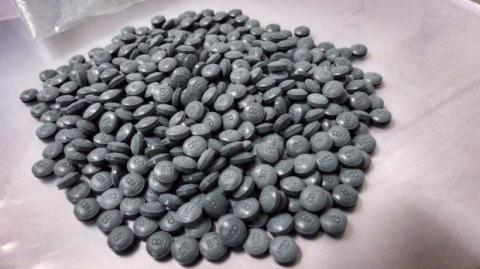 CBC News
Matt Meuse