August 09, 2016
The College of Physicians and Surgeons of BC (CPSBC) has just released a list of questions and answers related to the June 1st opioid prescribing guidelines.
This Q&A list comes after Pain BC met with the CPSBC to discuss the impact of the new Standards and Guidelines on people living with pain and their families, as well as the concerns of those physicians who have approached us since the changes. Our representatives felt that the College was receptive to the concerns raised, and this Q&A list addresses some of those concerns. 
Says the CPSBC, "The new College standard on safe prescribing doesn't tell physicians they can't ever prescribe opioids. Rather, it tells them to be hesitant, cautious, and to keep the doses low. Since the release of the new professional standard in June 2016, the College has received some valuable feedback from the profession, which is addressed in [these] questions and answers." 
We encourage everyone involved in this issue to read through the full list of questions and answers and use them to advocate for yourself. Pain BC will keep you updated of any further information or news.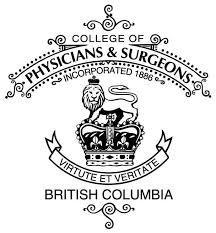 CPSBC Website