June 29, 2021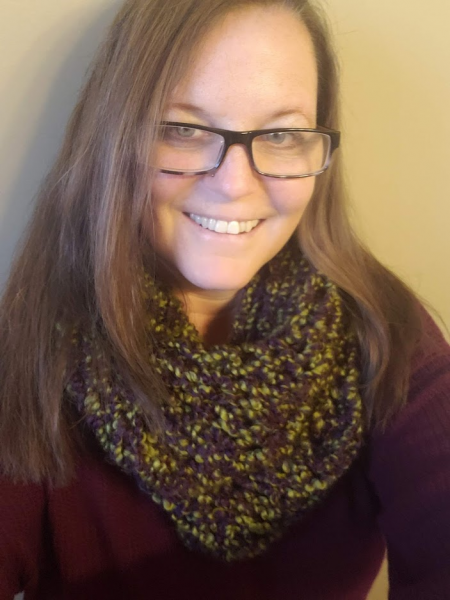 I began my journey with pain when I was very young; I was only 12 years old when our family car was hit by a bus, after which I began experiencing debilitating chronic migraines. Since then, I have been involved in four car accidents, each of which have caused new pain issues in different parts of my body. I have been diagnosed with chronic migraine, chronic fatigue syndrome, fibromyalgia, restless leg syndrome, irritable bowel syndrome and, most recently, psoriatic arthritis.
In 2016, I was part of a local group that met monthly in Vernon, BC and brought in local health care providers to help us learn how to manage pain. This was a great way to meet other people living with pain and to help each other learn new pain management tools.
Through these in-person meetings I became aware of Pain BC and how I could provide peer support to people living with pain throughout the province. Soon after, I became a volunteer facilitator for the Pain Support and Wellness Groups, first facilitating in-person and later facilitating when the groups moved online as a result of the COVID-19 pandemic.
Getting involved in the Pain Support and Wellness Groups fuelled my interest in becoming a Coaching for Health volunteer because it enabled me to provide support to other people living with pain on a one-on-one basis. This is something I never previously thought I could do but, because of this experience, I am now in school to become a professional coach so I can further support people living with pain. I feel that I am channeling my father, who was a life coach way before it was recognized as a legitimate profession. His love for helping people see their true potential despite what life throws at them has been my inspiration. 
I have also gotten involved in the Patient Voices Network and have had the privilege to sit on a number of committees with the Interior Health Authority. I have found these experiences very rewarding and enjoy the fact that my voice is being heard – it shows me that patients matter.
In 2016, I also created a Facebook Group called TLC Pain Management and have since become an administrator of a number of other online chronic pain groups where we share our lived experiences with pain.
I believe I have a very optimistic outlook on life with chronic pain – maybe because this really is the only life I have known. I feel that this is what makes me unique to helping others who live with chronic pain and are looking for support to manage it. I appreciate the highs, the lows and everything in between with the Pain Support and Wellness Group I facilitate and those I coach. I enjoy sharing analogies, sincere empathy, laughter and hope for the future.
- Kari, Pain Support and Wellness Group facilitator and Coaching for Health volunteer