March 25, 2020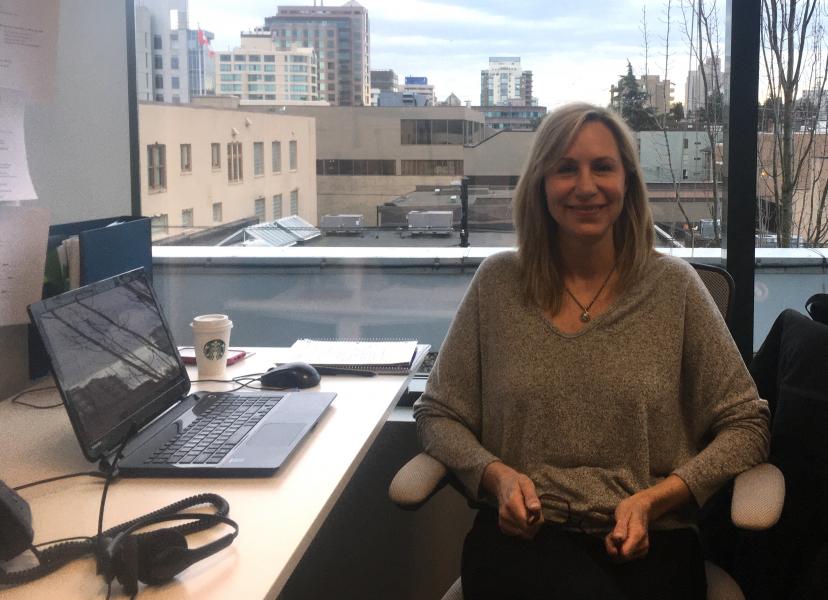 Since becoming a proud Pain Support Line volunteer in May 2019, I've had the opportunity to learn about pain physiology and pain management, meet intelligent Pain BC employees and volunteer alongside some of the kindest and most compassionate individuals I have ever met. 
As a Pain Support Line volunteer, we are privileged to often be a person's first contact with Pain BC. We offer a chance for people living with pain to share their experiences in a safe place where they are often heard for the first time. If appropriate, we then see where we can help them. This may be through services such as our Coaching for Health program or finding a new physician in the area they live. Our services may not eliminate the experience of pain itself, but we are able to offer support and encouragement. Sometimes the smallest things can make a big difference in the lives of clients.
One of the biggest challenges I've encountered while volunteering for the Pain Support Line was hearing the story of a mother with young children who lives with severe chronic pain. Her physician, who had been prescribing her pain medication, was retiring. In the midst of the overdose crisis, finding a new doctor who would continue to prescribe her pain medication seemed nearly impossible. To make her situation more difficult, she lived in an area of BC where few doctors were taking on new patients. One can only imagine the added stress that would have on anyone who relies on pain medication to function, let alone a mother who also has a family to take care of.
To try and help her, I began calling doctor's offices in and around the region she lived in. While speaking with receptionists, I was upfront with what I was inquiring about while maintaining client confidentiality. To my surprise, the receptionists were all helpful and understanding of the situation and offered advice on which clinics could have capacity to take on a new patient. The search went on for approximately one month when I finally landed on a walk-in clinic with the kindest receptionist. She heard my story of trying to help this client and understood the challenge behind prescribing pain medication. She identified one of the main issues at most walk-in clinics: physicians working out of walk-in clinics cannot prescribe pain medication without a "triplicate pad" and many don't typically have access to them. She then explained that there may be a new physician joining the clinic who did have access to a triplicate pad. In the end, the clinic and physician were able to accommodate the needs of the client, and in turn, she was incredibly happy and relieved. She could now focus on caring for her children without the added stress and uncertainty she was experiencing over pain management prior to contacting us. 
Finding a solution for this client proved that I am resourceful and persistent and has given me a huge source of pride in my work at Pain BC. For me, that is what volunteering for the Pain Support Line is all about!
Sofia, Pain Support Line Volunteer