June 25, 2019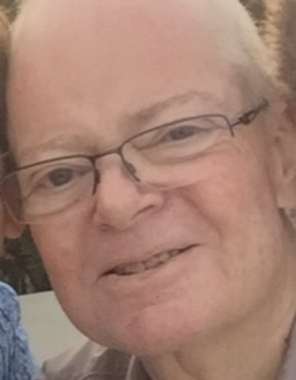 February 17, 1946 - May 12, 2019
Brian Warriner was an esteemed anaesthesiologist and a long-time advocate of pain management. He played an instrumental role in the development of our organization. Michael Negraeff, a Pain BC Co-Founder, shares a few words on the legacy Brian leaves behind in his recent passing.
"Brian Warriner was a true leader. He had an enormous impact on the development of pain management services in BC. Brian was the Department Head of UBC Anesthesia in 2004 when I started working at Vancouver General Hospital, looking after people with pain in the Spine Clinic. Brian, in a way that only Brian could do, helped open doors to Vancouver Coastal Health (VCH) leadership and suddenly we had an executive sponsor working with us to conduct research into how we could improve the lives of the 1 million people living in the VCH region. He even came on several trips with us – to Calgary, to Portland, to Powell River – to see what other communities were doing. There was something about pain management work that tugged at Brian's heart. He wanted to see peoples' care and quality of life improved even though he himself was never deeply involved in providing chronic pain management.
I think it is safe to say that without Brian, there would be no Pain BC today. He kicked off that journey of system leadership that began with VCH, and from there, the dominos began falling – engaging VCH leadership, which led to a provincial initiative called the BCPPIC (BC Provincial Pain Initiative Committee), which led to a business case we produced for the province, which led to a meeting with senior executives in the Ministry of Health, which led to the suggestion that we should start a not-for-profit that the government could work with and fund. That was in 2008, and that not-for-profit idea became Pain BC. He came along for that entire 4-year journey, opening doors and removing roadblocks. He even allowed us to use his office and personal assistant as Pain BC's mailing address for several years while Pain BC gained its footing. It's these seemingly small but impactful actions that made him an effective leader and enabler of change. He was a compassionate and caring man who did whatever he could do to help us realize our vision. 
Brian once told me that this journey we were on for pain management change was a 10-to-15 year path. I thought we could have it done in less than 5 years. He was right, and we are still going! He had the steady hand to support our fledgling mission and keep us realistic about the pace. He believed in what we were doing. I know he was very proud of what Pain BC became. He was very happy to see all the branches of initiatives that have sprung off from the trunk of Pain BC. A lot has changed in 15 years since he opened the first door.
On a personal level, his support for my leadership meant a lot to me. Leadership of change is an often unconventional, always a tangled and sometimes lonely path. He knew that and prepared me for it, and it's unlikely I would have had the staying power for it without his mentorship. I will miss him, his comradeship and his unconditional support. Thank you, Brian."