November 01, 2018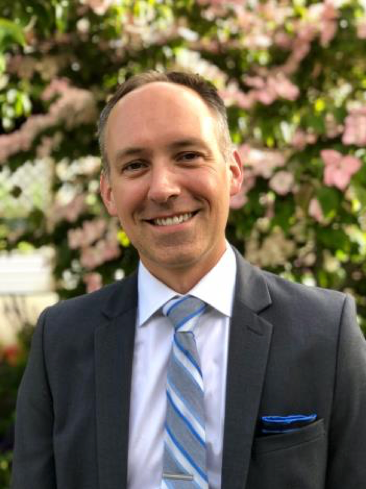 The UBC Pain Medicine Residency Program recently announced their incoming Program Director, Dr. Michael Butterfield. The Program Founder, Dr. Brenda Lau shared the announcement on October 30, 2018 with the following message:
"The UBC Pain Medicine Residency Program has met many key milestones since its development starting in November 2011. In 2018, the program achieved accreditation through the Royal College Internal Review and this opens the opportunity for propelling new leadership development. 
Hence, it is my great pleasure to announce on behalf of the selections committee that effective December 1, 2018, Dr. Mike Butterfield will take over as our next UBC Pain Medicine Residency Program Director. During his term, he will see this program through its first external review in 2020. 
As a background, Dr. Butterfield completed a BSc. and MSc. degree in Neuroscience and then completed his Medical Degree at the University of British Columbia. He then moved to Halifax, Nova Scotia to complete his specialty training in psychiatry. His interest in pain medicine was fostered through mentorship by Dr. Mary Lynch at Dalhousie University. He returned to Vancouver to be the inaugural resident of the Pain Medicine subspecialty training program at the University of British Columbia in July 2016 and ultimately graduated in June 2018.
Over the last 2 years, he has rotated through the core rotation sites but also has taken a broad number of electives in his areas of interest which include addiction medicine, ultrasound-guided interventional pain management and headache medicine. After graduating, he is fulfilling his long-term career goals as part of a tertiary care pain management clinic and be an active researcher and medical educator in the fields of pain medicine and psychiatry. 
Specifically he is working in the area of acute and subacute pain medicine with the Complex Pain and Addiction Service and the newly-developed Transitional Pain Clinic at Vancouver General Hospital. He is also part of the St. Paul's Pain Program team to provide pain management services and to develop new and sustainable chronic pain programs and services including pain-focused psychotherapy groups. He continues his training in headache medicine by working with Dr. Sian Spacey at the UBC Headache Clinic. He will provide both intervention and non-interventional pain management services at the Bill Nelems Pain and Research Centre in Kelowna with Dr. Paul Etheridge. 
We are very excited to support Dr. Butterfield's leadership in the continued growth of this ground breaking interdisciplinary training program that nurtures the level of collaboration across disciplines needed to create excellence in complex pain management. 
Please join us in sending him congratulations on his new role. "