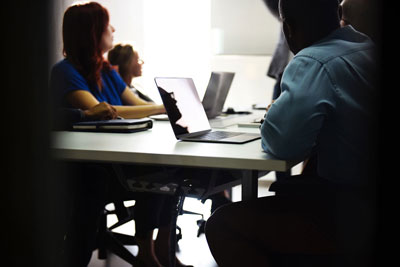 Pain BC has partnered with Shared Care to build the capacity of health care providers to manage chronic pain through new local interdisciplinary networks throughout the province.
Beginning spring 2019, Pain BC will launch a 3-year pilot project of ECHO (Extension for Community Healthcare Outcomes) for Pain. Based on the University of New Mexico model, Project ECHO provides sustained mentorship and education in best-practice care to health care providers in underserved areas, such as rural and remote communities. It does this by bringing together expert specialist teams with health care providers via video link.
ECHO for pain
The ECHO for Pain is launching in April 2019. All health care providers in the province will be invited to join this virtual community of practice to connect with other participants and an interdisciplinary team of specialists. Participants will gain the knowledge, confidence, skills and support to provide evidence-based assessment and treatment for their chronic pain patients. Physician participants will receive CME credits.
ECHO sessions consist of an instructive presentation on participant-identified topics followed by case presentations. Initially, the communities of Kootenay Boundary, North Shore, Ridge Meadows, Campbell River and Northern Health will be invited to submit cases for discussion with the specialist hub team. Sessions are monthly and a schedule will be developed to ensure communities have time to prepare and participate. Additionally, support will be available to help communities select, prepare and submit their cases for discussion. Over time, other communities will be invited to submit cases for discussion.
Building a learning community
Project ECHO fits into Pain BC's laddered strategy for building chronic pain capacity among health care providers in BC:
The base of the strategy is Pain Foundations, an online, self-paced course for all health care providers, regardless of discipline.
The second tier of the strategy is providing discipline-specific training for health care providers. This is delivered in a number of ways, including Pain BC's clinical workshops for allied health providers, the Practice Support Program (PSP) for primary care physicians, and other discipline-specific CME opportunities.
ECHO will provide a third tier of ongoing support and mentorship to health care providers as they build their capacity to assess and treat people living with complex and chronic pain.
Get involved
Pain BC is in the process of putting together the clinical hub team, developing the curriculum, and liaising with communities to confirm and organize their participation. Logistics surrounding session times and dates will be worked through in partnership with the clinical hub team and participants.
Current job openings
To learn more about participating in Project ECHO, please contact education@painbc.ca.
Funding for this Project was provided by the Shared Care Committee (SCC), one of the Joint Collaborative Committees (JCC) of Doctors of BC and the BC Government.