June 11, 2020 12:00PM
New pain research can often be difficult for people in pain to understand because of the dense, academic language used in scientific journal articles.
In this webinar, Dr. Alfonso Iorio provides a detailed overview of PAIN+ CPN, a free online database that summarizes emerging pain research in plain language. PAIN+ CPN is updated regularly with articles that are reviewed and rated for clinical relevance and general interest by by both health care professionals and people living with chronic pain. Because the database is a helpful resource for anyone with an interest in pain, including caregivers, people with pain and health care providers who treat people with pain, this webinar is open to all audiences.
Note: PAIN+ CPN is a knowledge translation initiative of the Chronic Pain Network.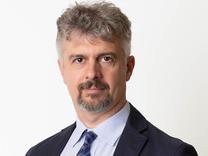 Alfonso Iorio, MD, PhD, FRCP(C)
Dr. Alfonso Iorio is a professor in the Department of Health Research Methods, Evidence, and Impact at McMaster University Canada. He is the director of the Health Information Research Unit and of the Hamilton-Niagara Hemophilia Program, an associate editor for the Cochrane Collaboration on thrombosis research, and serves on the editorial boards of numerous journals. His current research interests include internet-based knowledge dissemination, systematic review and meta-analysis methodology, risk prediction and stratification. Alfonso is a member of the continuing education committee of the Hamilton Health Sciences Hospital Network. He is the lead for the CanVECTOR's CLOT+ project, which experiments new modalities to communicate research results to patients and the public. Alfonso has also authored more than 240 peer reviewed papers and has given many educational lectures at various international conferences.