April 23, 2021 12:00PM
Infants can form memories of pain from as early as birth. Once formed, these memories play a powerful role in shaping future pain and health care experiences. As children acquire language and their explicit memory system develops, these memories become constructed and reconstructed in their interactions with others and, particularly for young children, in their interactions with parents.
Memory is not like a tape recorder. You can't play back an experience and expect it will be recounted exactly as it happened. Rather, memories are highly susceptible to distortion. Children who develop negative biases in memory (i.e., they recall more pain than they initially experienced) are at risk for developing fears and avoidance of pain and heath care, and of having acute pain transition to chronic pain. Emerging research suggests brain regions associated with memory are connected to chronic pain in youth. Once pain becomes chronic in adolescence, more pathological forms of remembering may develop (such as in post-traumatic stress disorder), which can further exacerbate pain and decrease quality of life.
In this free webinar recording, Dr. Melanie Noel describes a program of research that is examining the factors linking childhood memories and pain, the role of pain-related memories in future pain experiences, and the development of a parent-led intervention that aims to reframe children's memories of pain to buffer against the development of memory biases and support better pain outcomes in the future.
After watching this webinar recording, you will be able to:
Understand the powerful role children's memories of pain play in shaping future painful experiences
Describe the factors that influence whether children will develop positive or distressing pain memories
Reframe children's pain memories to be more positive through three simple language techniques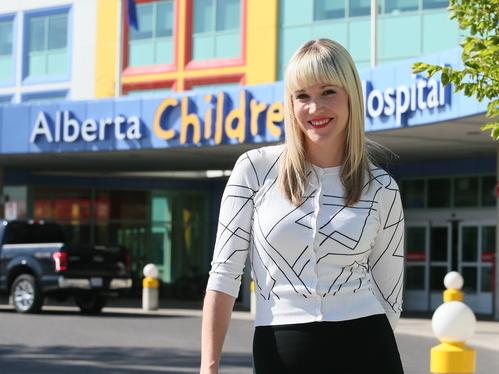 Melanie Noel, PhD, RPsych
Dr. Melanie Noel is an Associate Professor of Clinical Psychology at the University of Calgary and a Full Member of the Alberta Children's Hospital Research Institute and the Hotchkiss Brain Institute. She directs the Alberta Children's Pain Research Lab within the Vi Riddell Pain & Rehabilitation Centre at the Alberta Children's Hospital in Canada.  Dr. Noel's expertise is on children's memories for pain and co-occurring mental health issues, as well as pediatric chronic pain. She has published guiding conceptual models on children's pain memory development, co-occurring PTSD and chronic pain, and fear-avoidance in 118 peer-reviewed papers. In recognition of her contributions to advancing knowledge around the psychological aspects of children's pain, Dr. Noel has received early career awards from the International Association for the Study of Pain (IASP), the Canadian Pain Society, the American Pain Society, the Canadian Psychological Association, and the Society of Pediatric Psychology. She was named Avenue Magazine Calgary's Top 40 Under 40 in 2017 and a Killam Emerging Research Leader in 2020.