February 06, 2020 12:00PM
Health care has long focused on identifying specific treatment interventions for patients in the hopes of maximizing clinical outcomes. Despite our best efforts, these treatments often demonstrate modest improvements at best when compared with competing interventions. Could it be that some of the significant treatment effects seen clinically are the result of the clinician and patient relationship rather than just a specific treatment intervention?
There is emerging evidence that a significant component of outcomes is shaped by the therapeutic alliance established between patient and clinician and that it plays a role in decreasing patient's pain, improving clinical outcomes and maximizing satisfaction with treatment. This may be particularly relevant when using a biopsychosocial approach with the patient experiencing persistent pain.
In this webinar, physiotherapist Steve Young reviews the evidence available to support the use of therapeutic alliance and simple things that health care providers can do on a daily basis to improve interactions with patients.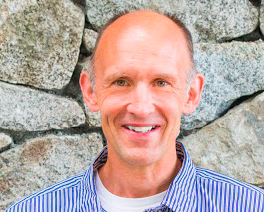 Steven Young BHSc PT, BA
Steven Young received an undergraduate degree from the University of Victoria before attending the McMaster University physiotherapy program in Hamilton, Ontario. He graduated summa cum laude in 1999 before returning to Victoria, Canada to work in private practice. Along with maintaining a full-time musculoskeletal practice, Steve is a clinical instructor with the faculty of medicine at UBC. He has been published in a number of journals and previously served as Chief Editor for the Orthopaedic Division Review from 2005 to 2007. He has also presented provincially and nationally at physiotherapy conferences and is one of the founders of Accelerated Motion Physiotherapy (AMP), an organization that provides high quality continuing education to physiotherapists. Steve was recognized for his clinical achievements in 2014 when he was chosen to receive the award for clinical excellence from the Physiotherapy Association of British Columbia. His clinical interests include persistent pain, manual therapy and the integration of research evidence to clinical practice.