February 16, 2022 12:00PM
In this webinar, Dr. Mehmoona Moosa-Mitha, Associate Professor at the University of Victoria's School of Social Work, provides a decolonial analysis of pain within newcomer, refugee and Indigenous populations.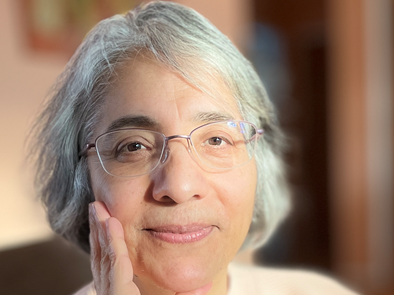 Dr. Mehmoona Moosa-Mitha
Dr. Moosa-Mitha is an Associate Professor at the School of Social Work, University of Victoria, BC. Her research interests include Citizenship Studies, Community Engaged Research Methodologies, Transnational Feminist Theory and Refugee/Newcomer Studies. She has published widely in all of the above areas of research. Having completed a research project on Pain and Marginalized Communities (SSHRC and CHIR Funded) as part of a research team, she is presently engaged in undertaking research on three projects: The Role of Private Sponsors of Refugees/Newcomers within a Canadian (Neo)Liberal State (SSHRC funded), Community-Based Participatory Action Research for School-Based Trauma Interventions to support Refugee/Newcomer Youth living in Victoria (SSHRC funded) and Decolonial Analysis of Trauma with refugee newcomer populations: a literature review (RCYO funded).
Register Now