Stress reduction for pain during COVID-19
Pain BC invites you to join us to explore free, safe and fun ways for our community to connect, relax and try creative new approaches to manage pain and well-being during this unprecedented time.
Mindful Hand Drumming @ Home is part of our new series of live-stream events for people with pain during COVID-19. Pain BC and Rhythm Bliss will be holding three 45-minute mindful and rhythmic hand drumming sessions (no drum required!). The sessions include breathwork, mindfulness-based exercises, stretching, seated and/or standing movements and gentle body drumming.
Evidence suggests that participating in group drumming can help manage stress, improve emotional well-being, and provide a channel for social connectedness.
Mindful Hand Drumming @ Home is delivered live through Zoom, a free online video conferencing system. To attend via Zoom, please register below. The sessions are also simultaneously live-streamed on Pain BC's Facebook page and session recordings will be available afterwards on Pain BC's YouTube channel.
Upcoming dates and times
Mindful Hand Drumming @ Home sessions were held on April 8, 15 and 22. Anyone interested can still access a recording from a previous session.
About the instructor
Alexandra Jai is a hand drumming and yoga teacher, rhythm facilitator, accompanist and performer with over 30 years of experience. A lifelong student of rhythm and movement, Alexandra Jai has studied traditional African, Afro-Cuban, Indian and Middle Eastern Hand Drumming from master drummers across the globe. She is the founder of Rhythm Bliss Studio (formerly Drum Mama Studios), a centre for rhythm and movement meditation serving Vancouver, BC since 2003. She will be leading the session with support from her husband, Michael and son, Benjamin.
Frequently asked questions
Testimonials
"According to both worldwide, tradition-hallowed human experience and modern research, drumming can be powerfully helpful and healing in times of stress, anxiety and trauma. I have experienced Alexandra's teachings first-hand. She is a wonderful embodiment and translator of the healing power of the drum. I highly recommend Alexandra's work to anyone looking to use the enchantment of rhythm for wellness, stress release and healing." - Dr. Gabor Mate (Order of Canada recipient, world-renowned speaker, best-selling author and expert on addiction, trauma, stress and childhood development)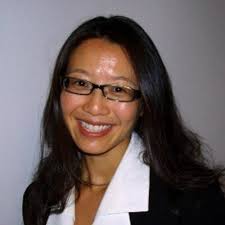 "Alexandra has a unique gift for using hand drumming, rhythm and movement for healing and wellness. I have studied drumming with Alexandra and her classes release stress, calm the mind and are a joy to participate in. I highly recommend her teaching and the Rhythm Bliss program, and do so whole-heartedly." - Dr. Brenda Lau, MD, FRCPC, FFPMANZCA, MM, CGIMS, CIPS (Founder & Medical Director, ChangePain; Clinical Associate Professor, UBC Department of Anesthesiology, Pharmacology & Therapeutics)
Interested in continuing with mindful hand drumming?
Rhythm Bliss offers a monthly membership that provides participants with unlimited access to weekly live-stream hand drumming classes and more than 200 videos focusing on rhythm meditations, instructional videos, pre-recorded live classes and movement practices. As a supporter of Pain BC, Rhythm Bliss will offer you a reduced membership rate of $20/month (44 percent off the regular rate). Find out more.
Questions?
If you have questions about participating in a Mindful Hand Drumming @ Home session, get in touch with us at communciations@painbc.ca.