November 05, 2018
I am 58 years old and have suffered from chronic pain for more than 35 years. My pain started with sciatica and progressed to full body and joint pain after being rear-ended. I have seen over a dozen specialists, received treatments from all over the province, lived in residential pain clinics, tried multiple medications, supplements, and diets, and have been told that "I look too good to have that much pain". I have been extremely proactive, and finally found a medical professional who took the time to study me from head to toe. Over the years, I have been diagnosed with fibromyalgia, osteoarthritis and spondyloarthropathy.
After going on disability, I found my new 'purpose': I was invited to speak to nursing students about the impacts of living with chronic pain. Last week, I did my 10th presentation! I hope my lived experiences will stay with these future nurses. I constantly reminded them that all patients wish to be treated with respect, compassion and empathy - NOT judgment.
I am also involved with Pain BC and the Patient Voices Network, which has opened several doors for me. I would like other people living with pain to know that there is always a silver lining.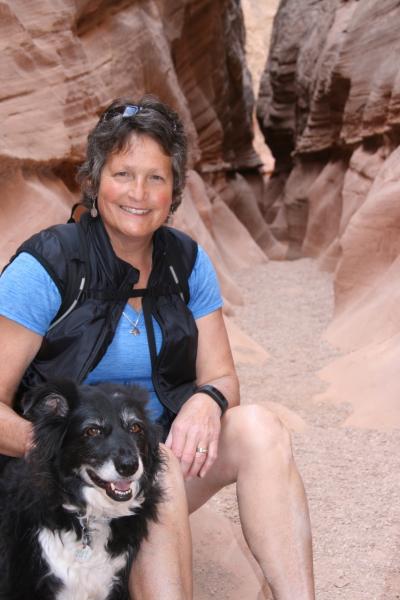 By: Tracy
This featured story is part of Pain BC's chronic pain awareness campaign for National Pain Awareness Week (NPAW). Find out more about the campaign here.