February 18, 2017
'Health professionals and advocates at Friday's Provincial Pain Summit say a national pain strategy could balance the needs of those who live with chronic pain with the dangers of over-prescribing addictive opiates.
They say the opioid crisis that claimed over 900 lives in 2016 has swung the pendulum from over-prescription of drugs like oxycodone and even fentanyl, which are used legitimately by some in excruciating pain, to a point where some patients can't get the drugs they need.
"[General practitioners] don't talk to pain specialists, pain specialists don't talk to GPs, and the patient is stuck in the middle left trying to advocate too much for themselves," said Keith Meldrum with Pain B.C., a group that advocates for those suffering from chronic pain.
Some at the conference, organized by Pain B.C., say the crisis has led to an almost prohibitionist mentality among some doctors.
"Often people need opioids, particularly in an acute situation: after surgery, some kind of physical trauma," said Maria Hudspith, also with Pain B.C.
"It's a small number of those people who will go on to develop a addiction to opioids: we're really talking about eight to 12 per cent."
They say a national strategy could get professionals like general practitioners, pharmacists, psychiatrists and others on the same page when it comes to prescribing opioids.
Dave Thomson, a patient attending the conference, says that outcome would help people avoid the struggles he faced while dealing with multiple medical problems. 
He says he was prescribed numerous medications including fentanyl, which led to a brutal two-year addiction.
"Oh, we'll give you Parkinson's drugs, oh no no, we'll give you MS drugs. We'll give you anti-seizure medication," he said. "I have been on anything and everything."
The Provincial Pain Summit runs until Sunday in Vancouver.'
With files from Kamil Karamali
Read the original article here.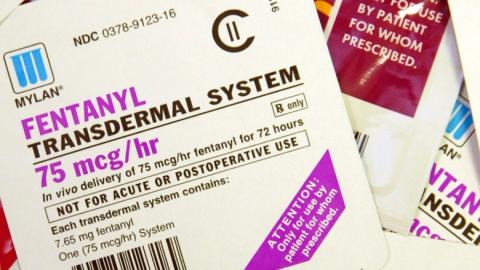 CBC News